Considering a Commercial Building Automation system?
Bryant Iowa Heating and Cooling designs smart, intuitive building automation systems that are not only tailored to your requirements but easily expanded as your needs and technology develop. Integrating essential systems and equipment goes way beyond cost savings. Remote access and monitoring head off problems and streamlines management while increasing energy efficiency, security, safety, comfort, air quality, productivity, and the list goes on. Let the professionals from Bryant Iowa Heating and Cooling streamline your operations in Ankeny, IA, and the surrounding areas for greater value, success, and rewards.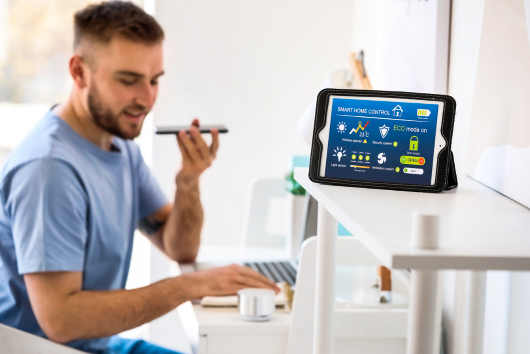 Trust in Bryant Iowa Heating and Cooling for commercial building automation!
At any time, whether you're on-site or nearly anywhere in the world, our building automation system allows you to oversee and adjust integral equipment and systems. A user-friendly app puts you in touch with lighting, door locks, thermostats, security cameras, air quality systems, motion detectors, smoke detectors, and sensors for water, windows, and much more. Take advantage of energy tracking, helpful savings tips, temporary security access codes, and alerts for arrivals, departures, and in the event of a problem. Real-time cameras provide a view both inside and outside, and you can further add professional security services for round-the-clock surveillance.
Call Bryant Iowa Heating and Cooling at (515) 963-5311 for further information and a building automation system catered to you. We specialize in commercial building automation and, through experience, expertise, and state-of-the-art technology, provide seamless installation and unmatched benefits. Our mission is simple. Bryant Iowa Heating and Cooling achieves 100% customer satisfaction across Ankeny, Saylorville, Polk City, Bondurant, Johnston, Urbandale, Altoona & Pleasant Hill, IA, every time.